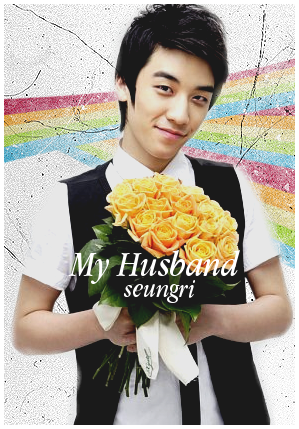 "With this ring, I thee wed"

married to Seungri on 7/28/08
oh my god
where do i start....The first time i saw you
i fell in love with you completely
you was the finest thing to me and you still are. I don't really remember what video it was that i first saw you on but its between Goodbye Baby and La La La and i was so happy that i saw you and then i saw you in
A Fools Only Tears
video and i just could not stop watching it my brothers and sisters and nieces and nephews would tease me about how i be looking at you all the time but
i don't care
what they say cause
i love you no matter what
. I know people is gonna think that
i went crazy
for doing this but i am so serious if you was to
actually
read this i would be so happy. Every time i look at you you make me
smile
,
daydream
and make me feel like i'm
on the moon
your a great guy and i'm glad that your my husband and that i'm your wife :D and
i will continue to love you forever
and to be your
happy fangirl
I Silvette, take you Seung Ri, to be my wedded husband. To have and to hold, from this day forward, for better, for worse, for richer, for poorer, in sickness or in health, to love and to cherish 'till death do us part.
Love Your Wife
-Silvette
My heart was
Seung Ri's
from the beginning
I now pronounce you, Husband and Wife.
-----------------------------------------
You may now kiss the bride.
and his lips fell on mine
Current Mood:

thankful
Current Music: Together Forever by Big Bang